According to CareerBuilder, 70% of employers check out social media accounts before making hiring decisions. Kaplan Test Prep claims that 35% of school admissions officers looked at applicants' social media accounts to learn more about them.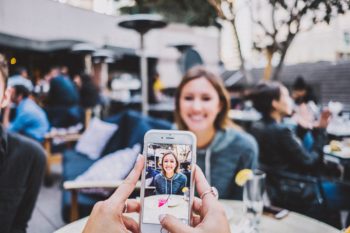 We tend to view our social media accounts are personal, so it feels a little intrusive when we find out strangers are creeping on our pages. So what should you do?
Check your privacy settings. Look to see what others can see. Don't rely on
privacy settings though.
Post a nice user pic of yourself.
Avoid posting publicly anything embarrassing or negative.
Don't share pictures of yourself intoxicated. Don't post about illegal drug use (you might think you're using a really clever code that no one can crack, but you aren't. Trust me).
Avoid drama. Avoid posting publicly about family or relationship drama.
Don't complain about your current job. This is how people get fired.
Don't post anything racist. This is also how people get fired.
Share things you want a future employer to see. Loving your internship? Post about it. Read a great article relevant to your field? Share it.
Keep it clean. Use good punctuation and grammar. Avoid curse words. Use a professional screen name.
Keep your profile up-to-date. Update your location when you move. Update your school when you enroll.
Learn from others. According to CareerBuilder, 54% of hiring managers found content on social media that caused them not to hire a candidate.
Google yourself and see what comes up. Are there unflattering pictures of you?
Why did employers say that they didn't offer someone a job based on their social media presence? Those reasons included the candidate:
Posting provocative or inappropriate photographs, videos or information – 39%
Posting information about them drinking or using drugs – 38%

Is this a cool picture? Sure. Is it appropriate if you're applying for a job? Maybe not.

Making discriminatory comments related to race, gender, or religion – 32%
Bad-mouthing their previous company or fellow employee – 30%
Lying about qualifications – 27%
Having poor communication skills – 27%
Posting about criminal behavior – 26%
Sharing confidential information from previous employers – 23%
Using an unprofessional screen name – 22%
Lying about an absence – 17%
Posting too frequently – 17%