You've already found a job to apply for and you've started working on three paragraphs of your cover letter. Now let's start typing the letter.
You will start your letter by typing your address. This is called the return address.

Next you will type the date

Then you will type the address you are sending your letter to. Make it as complete as possible. Include titles and names if you know them. This part of the letter is called the "inside address."

Next, you will include the salutation. This usually begins "Dear Mr." or "Dear Ms." You may need to do some Googling work to find out who you are writing to.  If you cannot find a name, you may address the letter to "Dear Hiring Manager"

Then you will write the three paragraphs that we worked on earlier.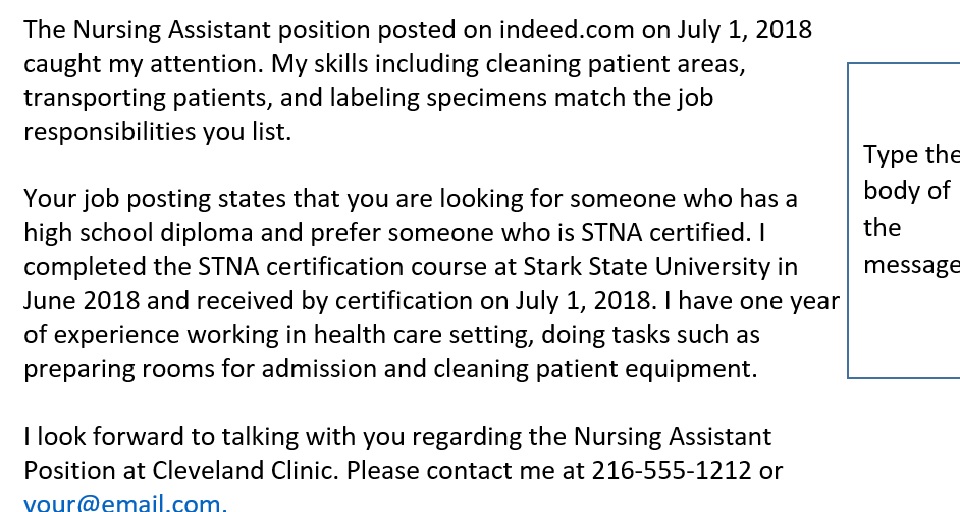 Finally, type a closing, like "Sincerely." If you are mailing this letter, leave room for your signature. Then type your name.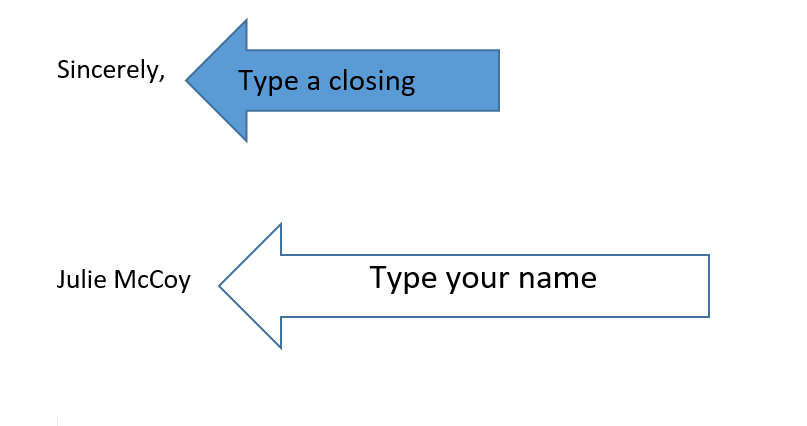 How it looks all together: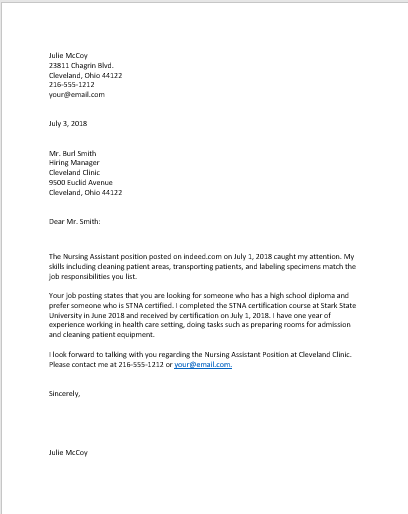 Now check out some Cover Letter Tips to make your cover letters even better.