What will I do?
There are many possible jobs in construction: bricklaying, drywall finishing, carpentry, masonry, plumbing, and more. Look at the building around you. Everything was built by someone – someone had to put up the walls, wire the building for electric, install pipes for the sink.
What classes will I take?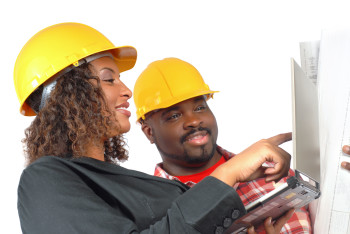 Initially, you will learn basic construction, blueprint reading, and safety. Later, you can choose to specialize to a particular field.
What skills do I need to start school?
You will need to be detail oriented and good at math. You will need to have basic communication skills.
What can I do with a certificate?
You can get an entry-level job or enter your school's apprenticeship program, if they offer one.
How long does it take to complete a certificate?
An initial certificate can be completed the one or two semesters, depending on the school.
What are the next steps in a pathway?
The next step is to enter an apprenticeship program. Apprenticeships combine classwork with on-the-job training. Apprenticeships are usually paid and can last from one to six years, depending on the field you're going in to.
At the end of the apprenticeship, you'll earn industry-recognized credentials and receive college credits that may lead to an associate's degree.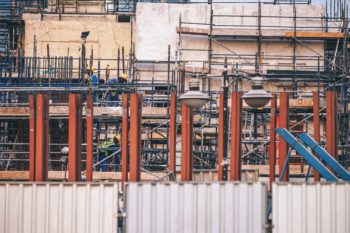 What can I do with an associate's degree?
An Associate's degree of Applied Science in Applied Industrial Technology qualifies for a job in your chosen field, for example, pipefitting or plumbing. You can also obtain an Associate's Degree in Construction Management.
What are some challenges?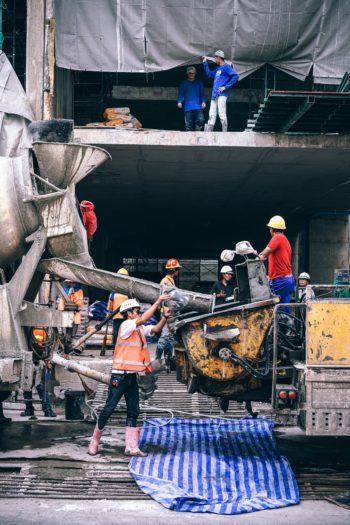 You will need to be detail oriented.  You'll need to do heavy lifting, lots of bending over, and stand for long period of time, so you'll need to be physically fit. You'll need basic communication and math skills.
Construction jobs are often dirty and noisy. You may have to work in temperatures that are very high or very low.
How easy will it be to get a job?
It depends on the field you go into. As Baby Boomers retire, we'll need competent trades people to take their place.