Setting yourself up for the job you want requires a lot of preparation, a lot of investing in yourself and then of course connecting with the right people and resources to get you to where you want to go. Let's dive into some basic tips to start.
What to do before you apply?
Preparation
Update your email address

First impressions are everything; so when you're emailing a potential employer, the first thing they will see is your email address. It's time to get rid of the email address you made when you were 14, and use a professional one like firstnamelastname@gmail.com.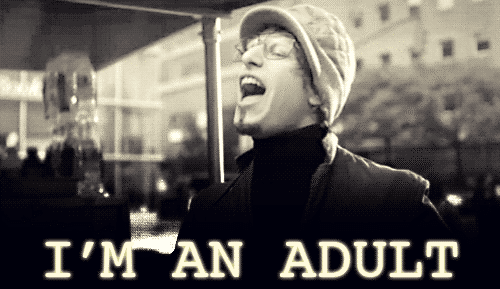 Update your voicemail

Again, first impressions! Your message should say something like, "You've reached Sarah Brown. Please leave your name and number and I'll call you back as soon as I can. Thank you!"
Invest in Yourself
Invest in business cards

They're inexpensive and easy to produce, and it's good to have something professional to hand out

Prepare your resume and a generic cover letter

Ask for advice at your school's career center
Get Connected
Clean up Social Media

Many bosses check potential employees' social network pages and won't hire people who display rude, lewd or inappropriate photographs, statuses or conversations
Check out our infographic for how to leverage Facebook, Twitter, and LinkedIn to land the job you want

Line up your references

Talk to two or three people who would be willing to speak on your behalf to prospective employers
These should be people who know you from an academic, job or coaching/mentoring standpoint, so that they can talk about your work ethic, your leadership qualities, your sense of responsibility, and the other things that are important to a boss
Make sure you have good contact information for each of these people
How do you fill in a job application?
Employment applications, whether on paper or online, generally require the same information. Keep your resume handy and updated, you should find most of the information you need from your resume to complete a basic job application.
Personal Information
Education
Position Information
Employment Information
References

Name

Schools/Colleges Attended

Job Title

Tip: be specific: "clerk" or "server" never leave this blank or say "you'll do anything"

Names, addresses, phone numbers of previous employers

Reference's Name

Tip: be sure to list someone who you know will speak positively about you/your work ethic

Address

Major

Desired salary/wage

Tip: put "negotiable" or "open"

Previous supervisors' name(s)

Reference's Title

Telephone number

Degree/Diploma

Availability

Dates of employment

Relationship to your reference

Example: Professor, mentor, former supervisor

Email Address

(Anticipated) Graduation Date

Start date

Salary/wage

 

Proof of eligibility to work in the U.S.

 

Reason for leaving

Tip: always list a positive reason: "sought more responsibility" never list a negative: "quit"

 

Felony Convictions

 
 
 
Reminders
When completing an application by hand, bear in mind the following:
Read the directions and follow them!
Check your spelling
Try to write it right the first time – don't cross things out
Write clearly
Make sure you answer all questions
Make sure you apply for a specific position
Explain any gaps in employment history
Sign and date the application
Personality/suitability tests
Some potential employers may ask you to complete a personality test. These can be tricky, but the website eHow has an excellent piece on how to pass them successfully. Click HERE to read it.
I've turned in the application, now what?
STAY ON IT. Follow up. Get the name of the manager and call back in about three days. Stop by in a week. If you're really interested in the job, stand out from the crowd by clearly showing your interest. Keep on it until you get an interview, or they tell you the job's been filled.
Good luck!