Did you know that up to 80 percent of children in foster care have significant mental health issues, compared to approximately 18-22 percent of the general population? The American Academy of Pediatrics, Healthy Foster Care American Initiative, identifies mental health as the "greatest unmet heath need for children and teens in foster care."
Why are foster youth more likely to have mental health issues?  There are many reasons, including the history of complex trauma, frequently changing situations and transitions, broken family relationships, and inconsistent and inadequate access to mental health services. Let's look at the role that childhood trauma plays.
The Role of Childhood Trauma in Brain Development
When a child is exposed to frequent or prolonged adversity, such as abuse, neglect, exposure to violence, and/or the accumulated burdens of family economic hardship, their body's stress response systems are activated.
Prolonged exposure to traumatic events can alter the very structure of the brain. Those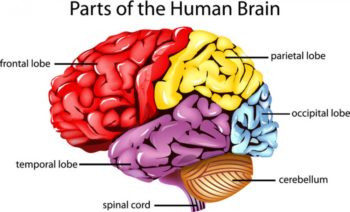 areas of the brain most affected are the amygdala, the hippocampus, and the right prefrontal cortex. These areas are also involved in stress response, emotional regulation, attention, cognition, executive function, and memory (Source).
This means that children who are frequently exposed to adversity are more likely to have behavioral problems, like poor emotional regulation, aggression, hyperactivity, inattention, and impulsivity. These problems don't end in childhood though, they continue into adulthood! (Source)
What is toxic stress?
Toxic stress refers to strong, frequent, or prolonged activation of the body's stress management system. (Source)
When we are exposed to stressful events, our bodies prepare us to respond by increasing our heart rate and blood pressure, and by releasing stress hormones, such as cortisol and adrenaline.  When we are exposed to these stressful events over and over again, our brain stays in ready mode.   Our cortisol and adrenaline levels remain high.
Over time, exposure to toxic stress can alter your brain development. The parts of your brain responsible for emotional regulation, aggression, hyperactivity, inattention, and impulsivity are all altered, increasing your risk for mental illnesses like depression and drug addiction.
What can you do?
Remember, you are not alone. This is a very common problem among foster youth.  If you feel like you need to, get help! There are many hotlines you can call to be connected with a mental health professional in your area. See if your school has a counseling center. If you have Medicaid, mental health services should be covered.
Who can you call?
If you are having an emergency, call 911. Notify the operator that it is a psychiatric emergency and ask for an officer trained in crisis intervention or trained to assist people experiencing a psychiatric emergency.
Non-emergency numbers include:
National Suicide Prevention Lifeline – Call 800-273-TALK (8255).
You can call 24/7. Your call will be answered by a trained crisis worker who will listen empathetically and without judgment. The crisis worker will work to ensure that you feel safe and help identify options and information about mental health services in your area. Your call is confidential and free.
National Domestic Violence Hotline – Call 800-799-SAFE (7233)
Trained expert advocates are available 24/7 to provide confidential support to anyone experiencing domestic violence or seeking resources and information. Help is available in Spanish and other languages.
National Sexual Assault Hotline – Call 800-656-HOPE (4673)
Connect with a trained staff member from a sexual assault service provider in your area that offers access to a range of free services. Crisis chat support is available at Online Hotline. Free help, 24/7.
The NAMI HelpLine: 1-800-950-NAMI (6264) or info@nami.org
HelpLine staff and volunteers are prepared to answer your questions about mental health issues including:
Symptoms of mental health conditions
Treatment options
Local support groups and services
Education programs
Helping family members get treatment
Programs to help find jobs
Legal issues (the NAMI Legal Resource Service can connect individuals with attorneys in their area but does not have the resources to provide individual representation)
They are unable to provide counseling or therapy, cannot provide specific recommendations for things like treatment or do individual casework, legal representations or other individual advocacy.
Crisis Text Line – Text NAMI to 741-741
Connect with a trained crisis counselor to receive free, 24/7 crisis support via text message.
Want to learn more about stress and brain development? Here are some great videos.
InBrief: The Impact of Early Adversity on Children's Development
TED Talk with Pediatrician Nadine Burke Harris
PBS News Hour:How does 'toxic stress' of poverty hurt the developing brain?
Social and Behavioral Determinants of Toxic Stress with Dr. David T. Williams of the Harvard T.H. Chan School of Public Health