What will I do?
Graphic designers create the layouts and production designs for advertisements, brochures, magazines, and corporate reports.
What classes will I take?
You will take classes in design, drawing, and computer graphics skills.
What skills do I need to start school?
You will need to be good at drawing and have some basic computer skills.
What can I do with a certificate?
It's hard to say. In artistic fields, your ability to get a job depends on the strength of your portfolio.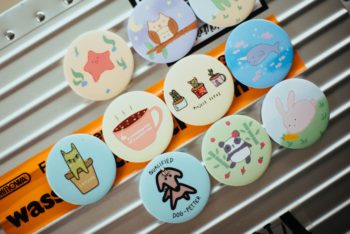 If you can't find a job in the field, you may able to get some freelance work through a website like Fivrr or sell your designs in online shop on Etsy.
How long does it take to complete a certificate?
You can complete the program in two or three semesters.
What are the next steps in a pathway?
You can work towards an associate's or bachelor's degree.
What can I do with an associate's or bachelor's degree?
Increased education improves your ability to find a job.
What are some challenges?
There is strong competition in this field. As a graphic designer, you will need to produce art that your client wants, not what you want.
Starting pay can be very low. A quick look at open graphic design positions on Indeed.com shows that many positions require years of experience.
How easy will it be to get a job?
Computer programs have made it easier than ever for people to design their own products. Graphic design jobs are growing at a slower pace than other occupations.